Learn how to add, edit and delete users and groups
Managing Users
As an administrator, open the System Configuration and find the users section.
In the users section you find options to add, edit, and delete users of the system.
Opening the detail page for a user allows you to define its rights in the system.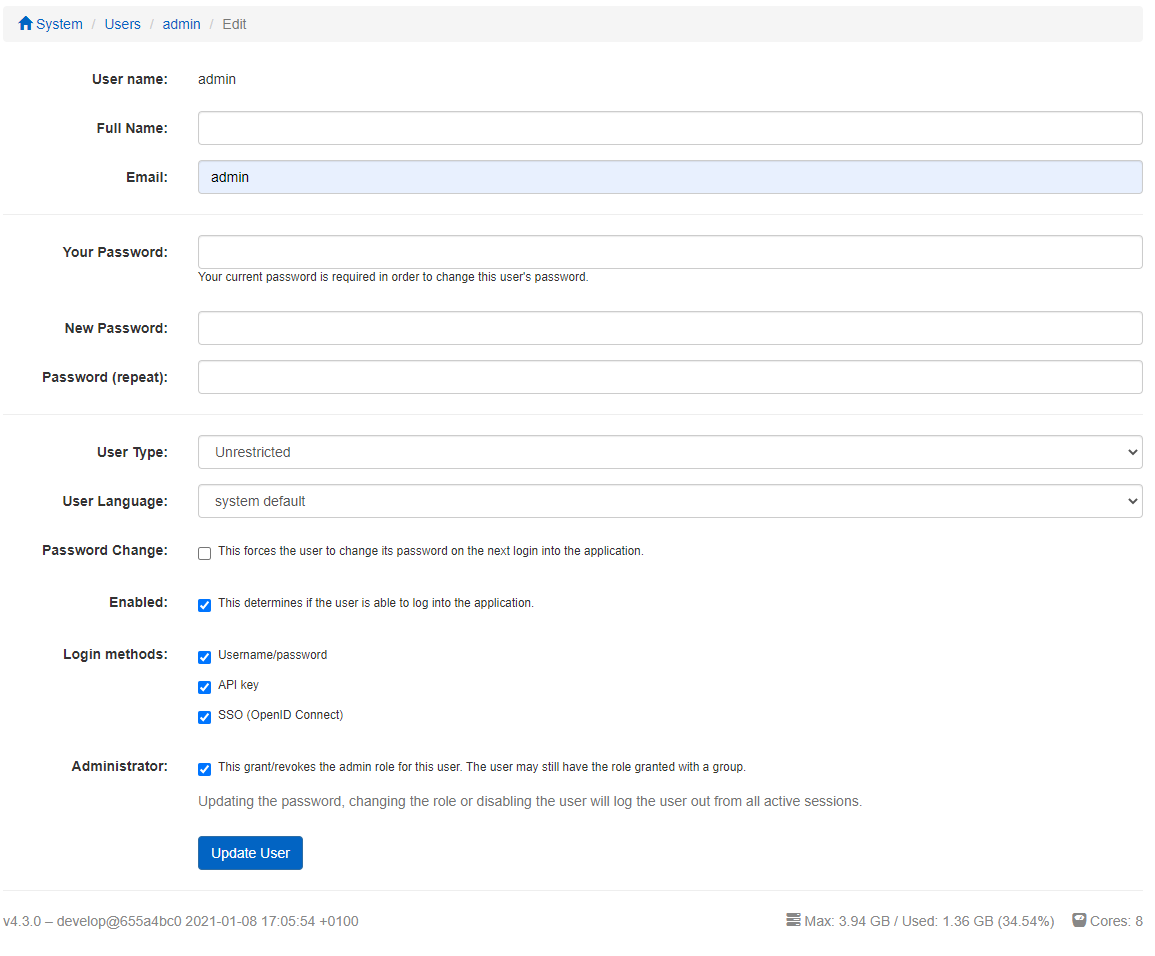 Login methods
Valsight supports four login methods.
Login via username and password, login via an API key, login via SAML authentication and login via an OpenID Connect (Single sign-on).
The API key method enables access to data in Valsight, whereas the OpenID connect and SAML method enable access to Valsight via the corporation accounts of users.
Depending on the user, select those methods applicable.
Managing Groups
Like managing users, as an administrator you will find an option Groups as part of the System Configuration page. Here you can list, create, and delete groups or assign users to groups.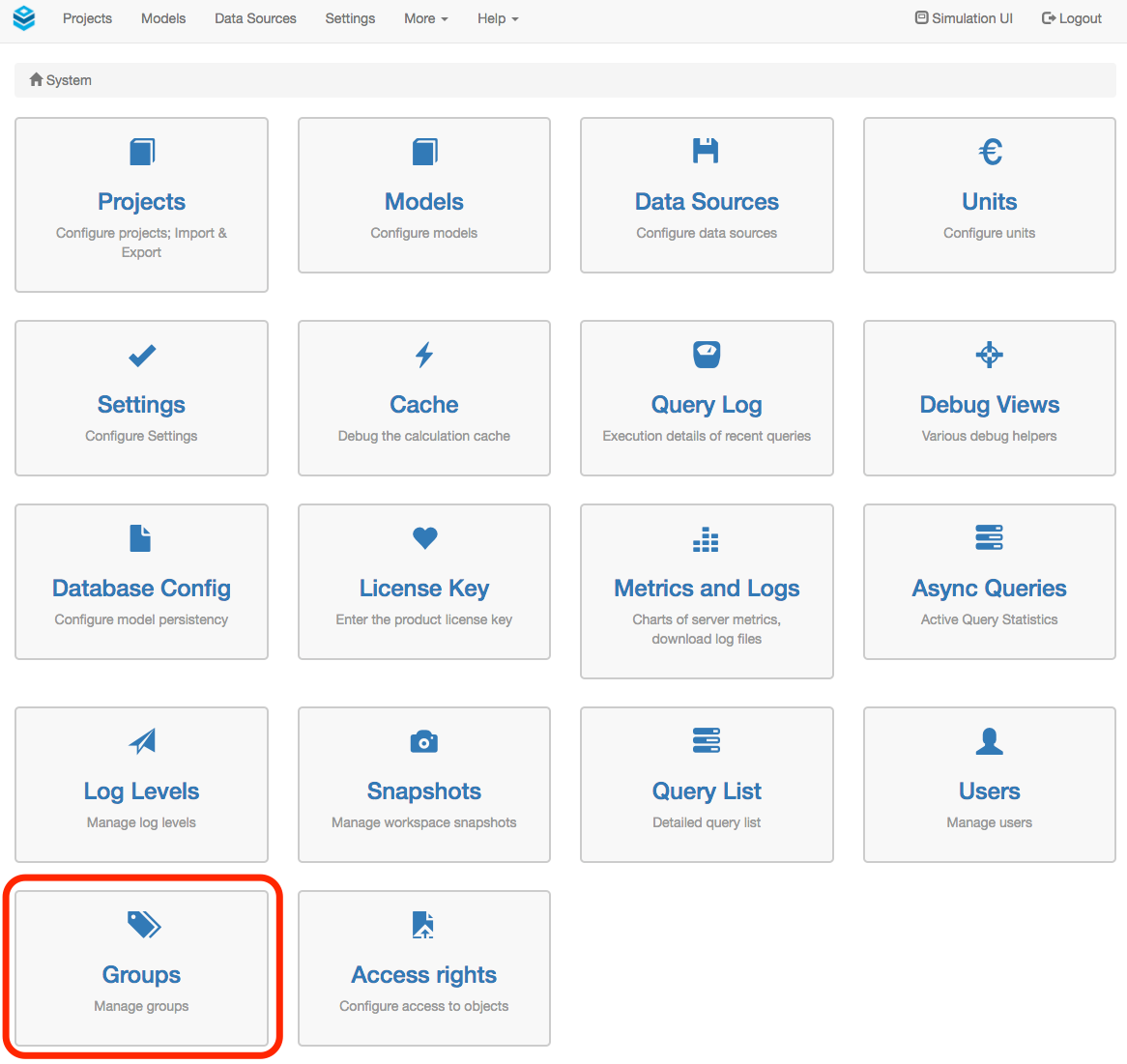 Access to Projects, Models and Workspaces
Set the rights for individual projects for the user: Project Rights